1967 Dodge Dart GT 273-4bbl
"Granny's car"
1967 was the first year of the new Dart body style. Each dealer received two early cars equipped with all the "go fast" gear to use on the showroom floor to build interest. This car has the largest available engine in the highest state of tune: 273 cubic inches, Carter AFB 4bbl, open air cleaner, dual point distributor, high compression, high lift cam, open large bore exhaust. Rated at 235hp. HD suspension and brakes, Mopar 904 automatic, factory shoulder belts!, factory mag hubcaps, NO power steering, NO power brakes.
Granny's oldest son was the local Dodge dealer (told you it was genetic... this is NOT the same uncle I mention on the front page!) and had a holdover '66 Dart sedan for her
She arrived as the GT was being unloaded, declared it the most beautiful car she'd ever seen (or heard), and he had to sell it to her (at invoice, of course)
It's the legendary "little old lady car"; always licensed but only driven to the grocery store on Saturday and the church on Sundays. Always parked outside (on grass) by her front door, but with virtually no rust! Always two blackmarks on the road from her launches ("It's just a little cold-natured; you have to give her the gas")
Her son took the car every Mother's Day, serviced it and waxed it. They repainted it at the dealership for her in 1977, the only modification ever made (other than the radial tires and quieter exhaust.)
She bought herself a modern Buick Regal and the car passed to me in 1994, with 39,000 miles on it. "The Regal's comfortable, but just doesn't have the B*LLS that the Dodge had."
Currently off the road (after I rubbed down through the repaint) and undergoing a proper restoration.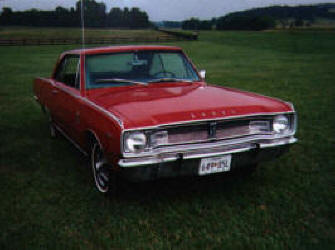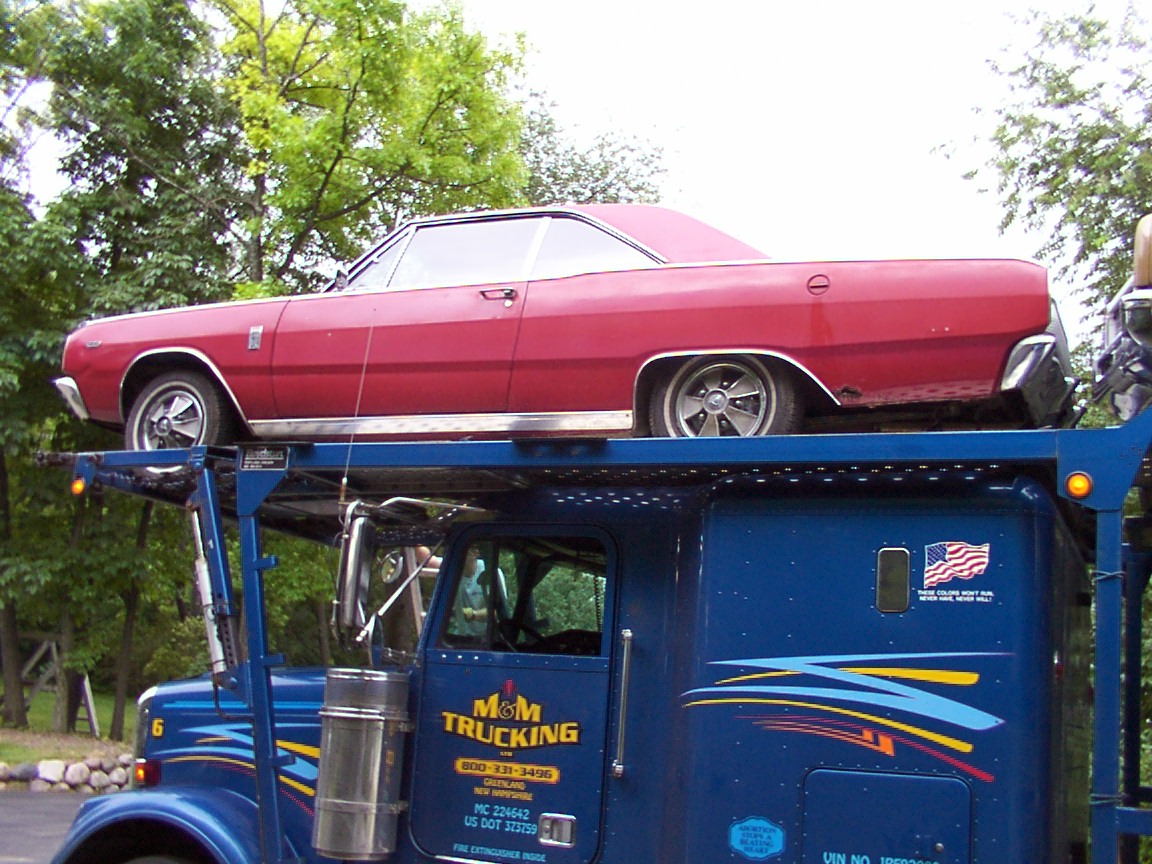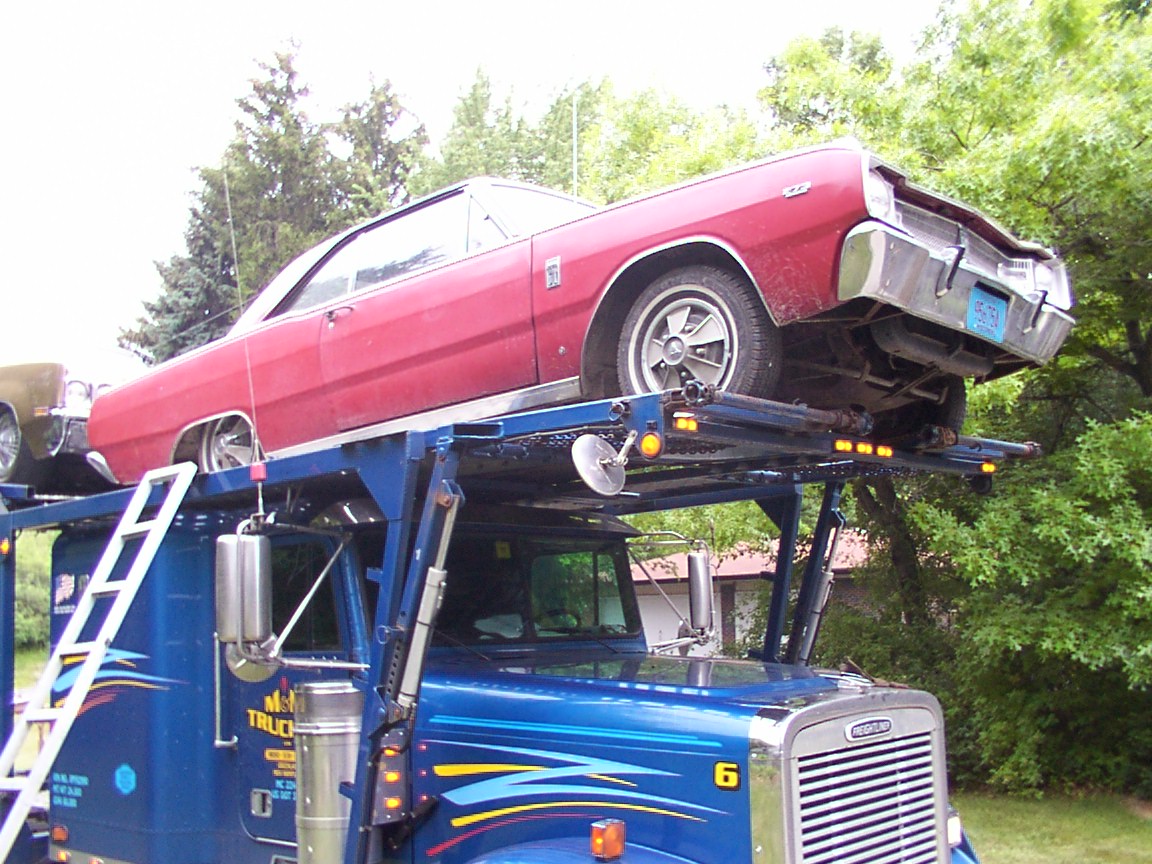 2007:
Body shop