Some of my former cars...
1974 Datsun B210
1974 AMC Matador "Oleg Cassini" (Originally belonged to Great-grandfather. Extremely rare
but one of two in the area!))
1971 MG Midget (Daily driver in college; this picture after a 4 hour drive home to Ashe County)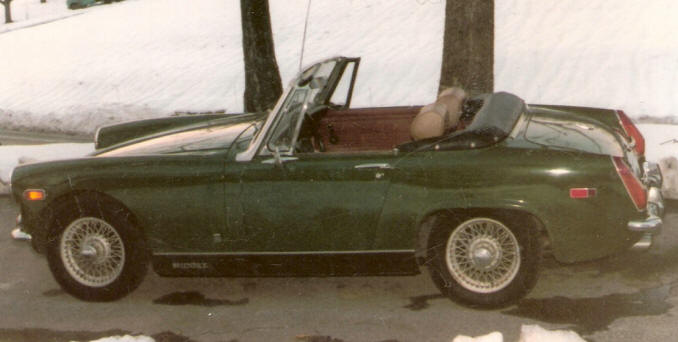 1986 Dodge 600 convertible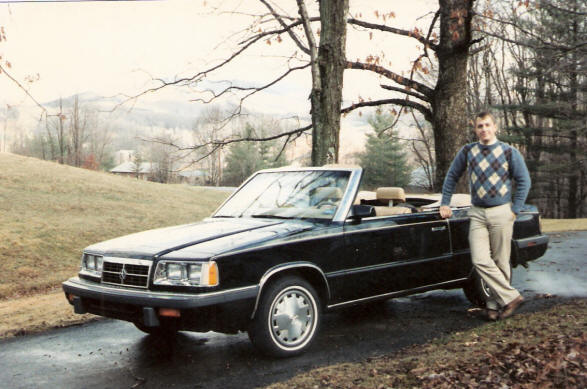 1979 Volvo 242GT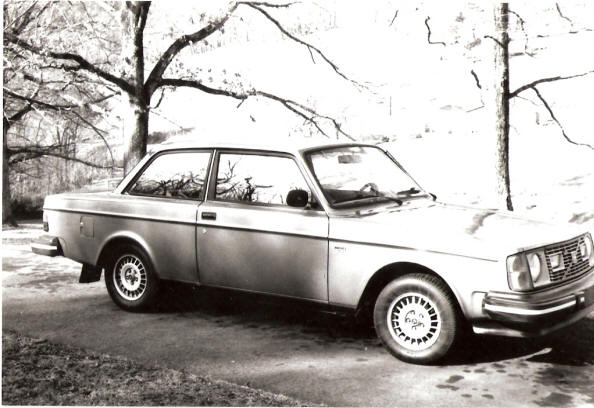 1974 MG Midget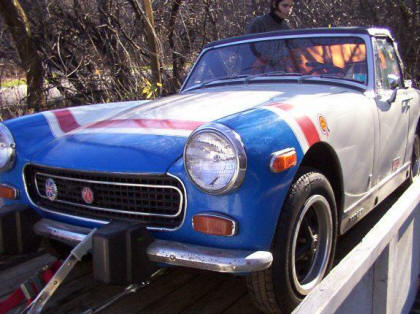 1963 Trabant P600 (Rare one year only crossover model with earlier P50 body and later P601 drivetrain)
1969 Datsun 2000 Roadster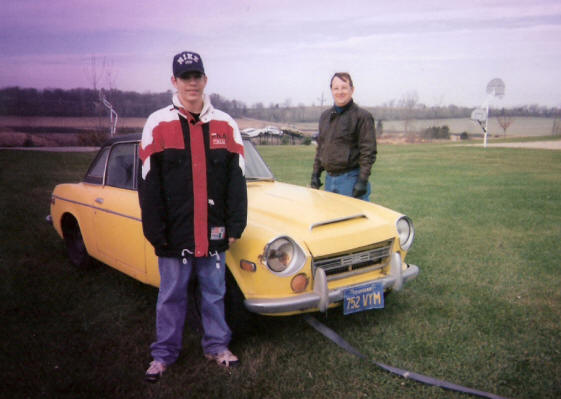 1967 Yenko Stinger YS116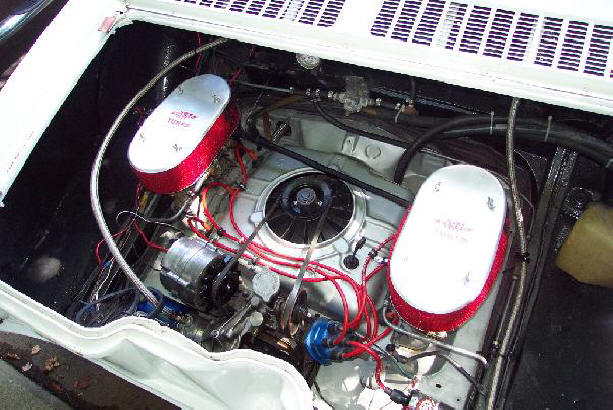 1966 Corvair Corsa Turbo convertible (very rare)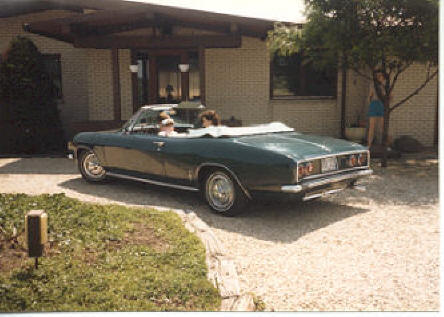 1966 NSU Sport Prinz
2 cylinder, 600cc, 4sp, styled by Bertone, all original 12k miles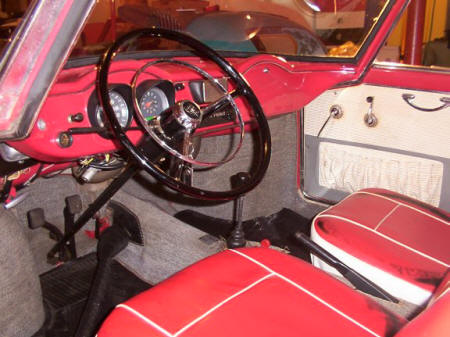 1967 Mini Cooper 1275S
(Australian built; MK1 with roll-up windows, imported from NZ)
1982 Bajaj (India built Vespa Ape). Street legal (thanks to mistake by WI DMV) but only 121 miles!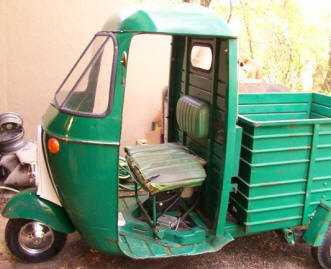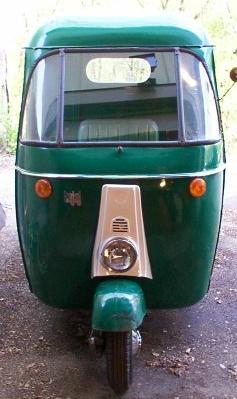 1980 Ford Fiesta (ex-SCCA car, loads of B.A.T. mods, awesome car and ice racing champ!)
1960 Berkeley T60 (lowest mileage in the world, spent 1961-1988 in the Isle of Man auto museum, now in The Lane Museum on Nashville along with my previous Berkeley 328SE four wheeler)
1960 Berkeley T60 (project with Mini axles and hubs)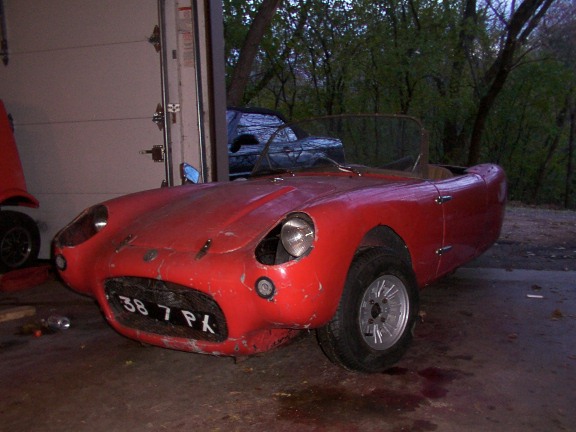 1960 Berkeley T60 (abortion with full Mini transplant)
1971 FIAT 850 Spider (design unveiled at the Geneva Auto show the same day and time I was born, just hours after the Bertone designer's first son)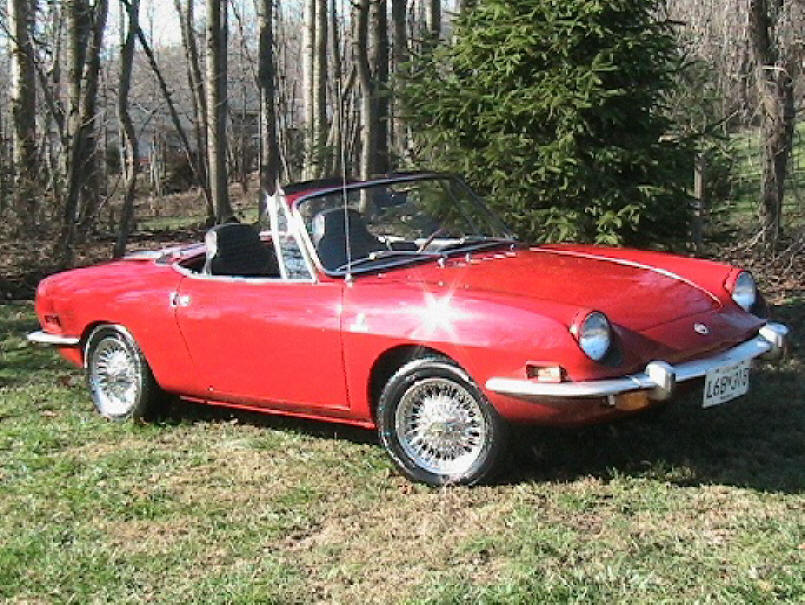 1965 Sunbeam Imp Rootes group answer to the Mini. Rear mounted water cooled Coventry Climax engine (like Lotus); built by unskilled labor in Scotland and quickly developed a reputation for unreliability.
1974 Hillman Imp (newest in the US and one of the last built!)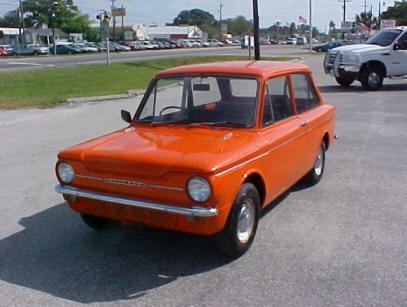 1953 Riley RMF (the last true Riley ever built) and 1951 Riley RMB, both 2.5's. RMF ran and drove; RMB was a basket case. (Strangely, previous owner bought the RMF as a parts car for the RMB!)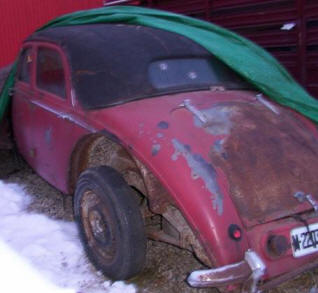 1958 DKW MUNGA (another little 4x4, this one with a 3 cylinder 2 stroke engine. After VW bought DKW, the VW-engined version become the VW Iltis which subsequently gave up its drivetrain to build the first quattro on an Audi 4000. So this was the ur-ur-ur-quattro!) Second one I've owned.
The other one: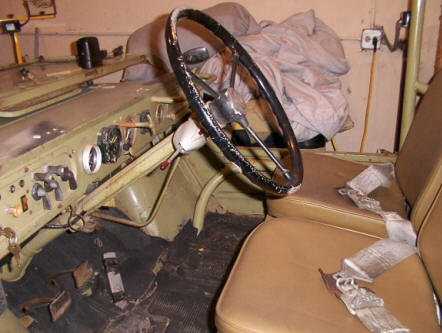 1966 AC Acedes MK12 (3 wheeler issued by UK National Health to disabled persons... all hand control!)
1995 Saturn SC2 (bought for John, engine blew in under 1000 miles)
We don't hold him responsible for that, but we do this: 1998 GMC Suburban (deceased)
1974 SnowRunners (single track snowmobiles powered by Chrysler outboards)
1985 Audi Turbo Quattro Coupe (ur-quattro); bought from the Gerber collection. 1 of 73.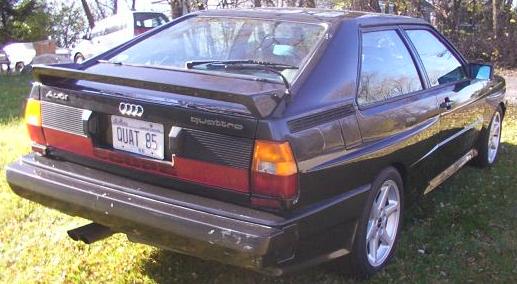 1989 SAAB 900 Turbo Convertible with Group 6 mods... a really outstanding and fast ride..
.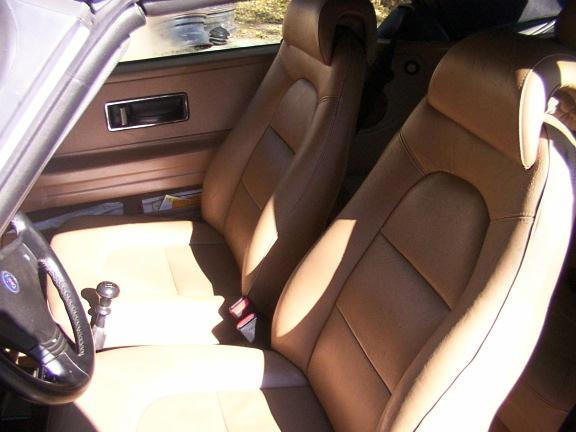 1963/1968 Tatra 2/603 Really deserves its own page. (Aircooled hemi V8, 4 on the column. 4 wheel discs, swing axles in the rear, gas heater under driver's seat) Great story...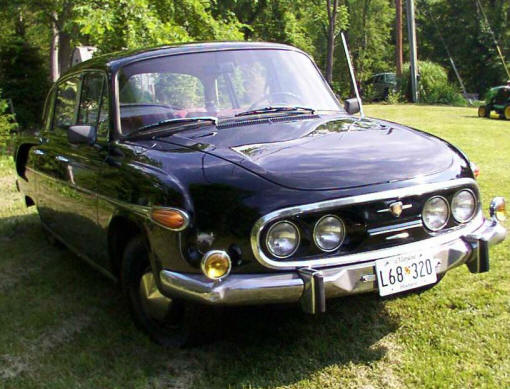 1974 Bond Bug 750ES. If the Berkeley T60 was the first "performance" trike, this was the last...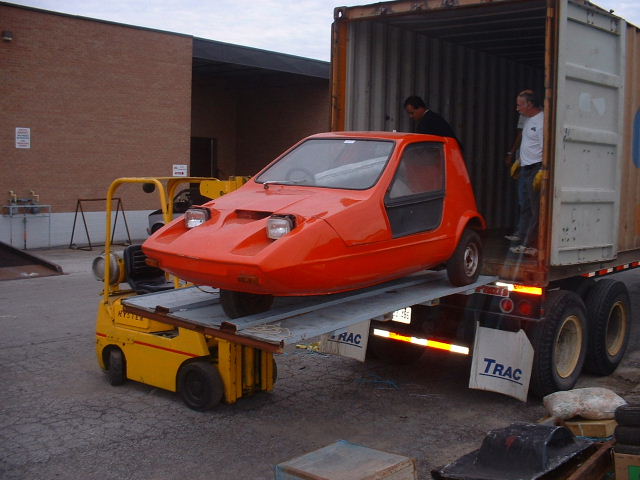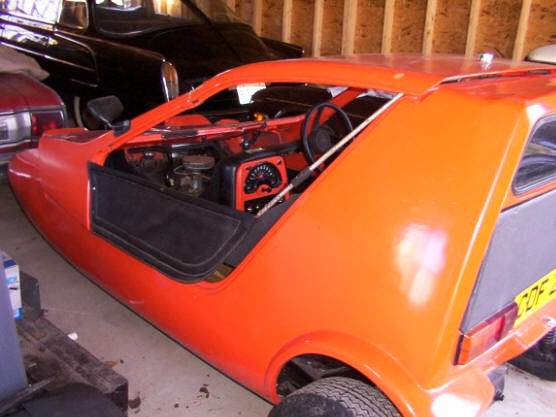 1987 Cadillac Allante (one of the first)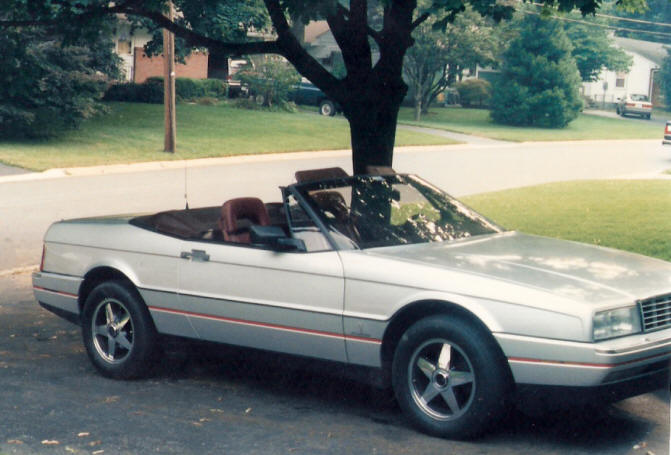 1993 Cadillac Allante Northstar (one of the last):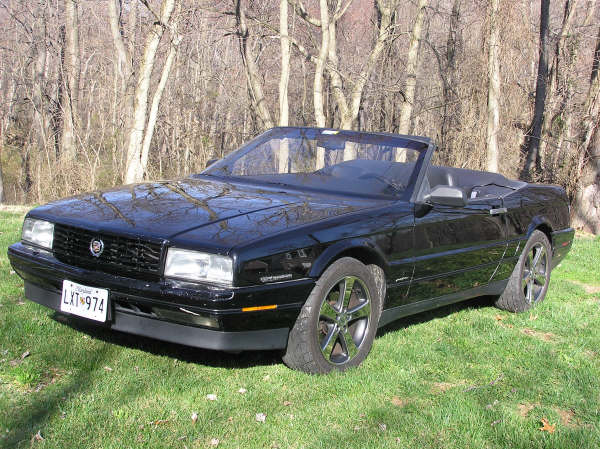 BUT... was originally one of the last 6 "Mary Kay" Northstar Allantes (out of 19 total) and the only one that had a proper color change:
19XX MG Metro Turbo MK2
This was the ultimate performance iteration of the British A series engine and
the car that saved MG (well, until 2005 anyway...)
1970 Olds Delta 88 convertible -455/4bbl
1980 Leyland Mini Moke "Californian" 998 project; rare model, one of the last built in Australia, and
using a galvanized body. Sold to the Bahamas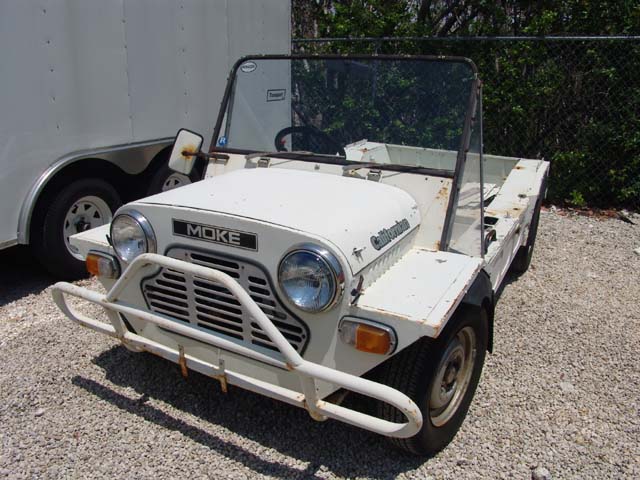 Similar (but conventional bodied) 1976 Moke from OZ
Rear wheel drive V8 1962 Mini Project... now going off to become a turbo AWD Mini
1999 Suburban. Great tow vehicle and trip car...
1968 Porsche 912 (SWB) basket case:
1998 BMW M3 Convertible 5sp... one of the best cars I've ever owned:
Marianne's first 1990 325ic... Dinan mods (chip, IE exhaust, suspension kit, cam too hot to pass emissions)
5sp manual trans, M30 AFM, cold air intake, 19# Ford Mustang injectors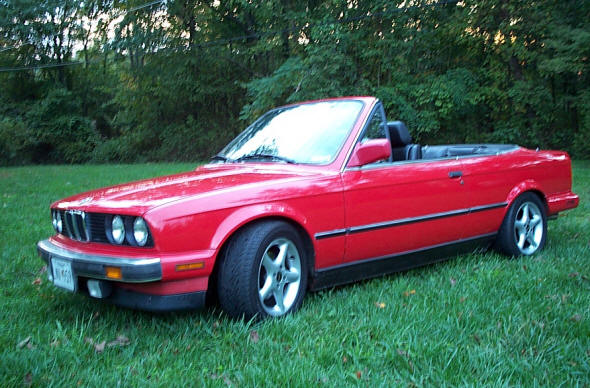 2000 (pre-MBUSA) Europa G500 (1 of 220, $150k when new!)
1977 Lotus Esprit S1 "Lotus Prepared by Claudius" Rover V8 swap, (1 of 15)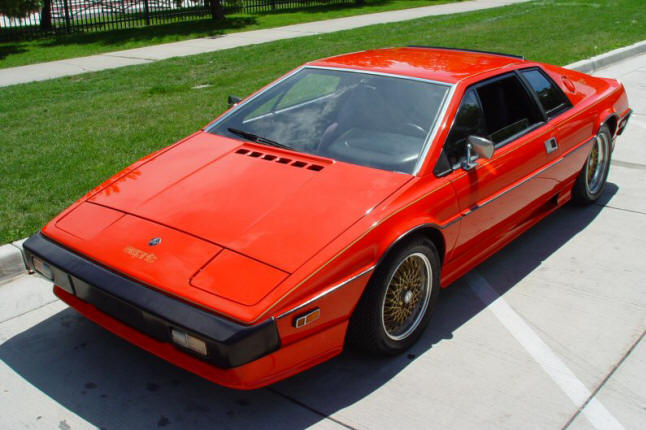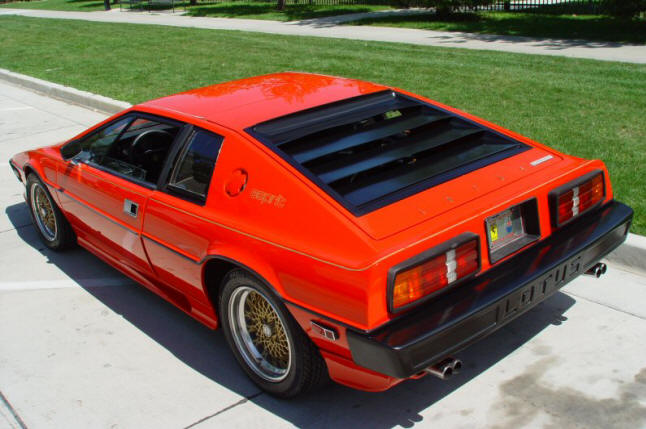 My 1966 Corsa Coupe... owned for 20 years, daily driven, autocrossed, tracked, rallied, ice raced... and now retired
1967 Mercedes 250SE Coupe (Eurospec, 2.8L mechanical injection, 4sp, AC, power sunroof)
1963 Locost Lotus 7 project (with turbo Miata drivetrain)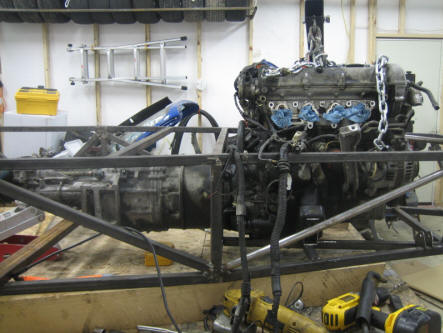 1961 Austin Gipsy S2 (with Moulton independent suspension)
1999 Chevrolet Tracker 4x4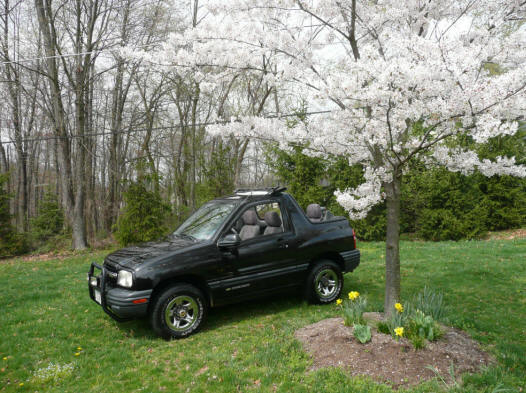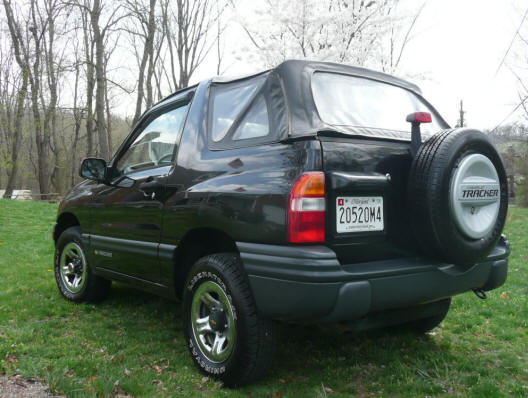 1985 Bitter SC 3.9
1992 Bronco 351W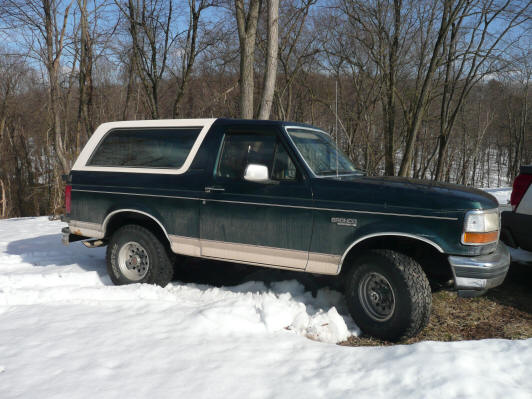 1989 Laforza (Italian luxury SUV built on military IVECO truck chassis)
1980 Ford Fiesta S ("factory" AC)
2000 BMW M Roadster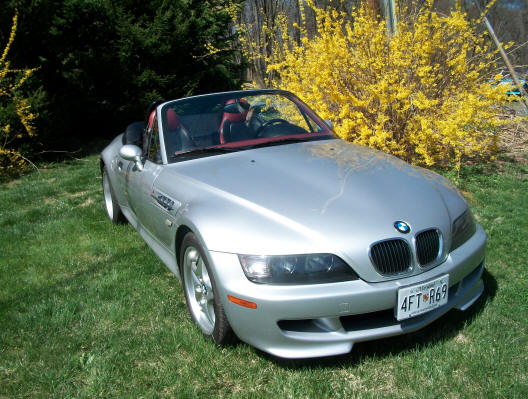 1950 Chevy 3100 (Camaro front clip, 350/350TH)
2002 Chevrolet Avalanche (real Awiss Army knife of a truck, alas let
down by squishly electrics and very poor mileage)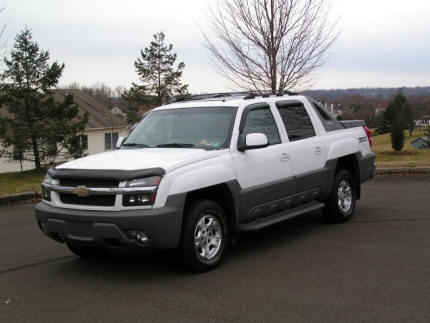 1960 Mercedes 190b street rod
1978 Ducati Darmah
2003 BMW M3 convertible (E46M3)
A more complete list awaiting me to dig up photos...
| | | | | | | |
| --- | --- | --- | --- | --- | --- | --- |
| 1951 | Morris | Minor MM tourer | | 1973 | Porsche | 914 1.7 |
| 1951 | Riley | RMB | | | | |
| 1953 | Riley | RMF | | 1973 | MG | MGB GT od/ac/chrome wires |
| 1958 | Berkeley | SE328 | | 1973 | Bond | Bug |
| 1959 | Austin Healey | Bugeye Sprite V8 | | 1974 | AMC | Matador Coupe: Oleg Cassini |
| 1960 | Corvair | 700 Sedan | | 1974 | Oldsmobile | 98 |
| 1960 | Berkeley | T60 | | 1974 | Datsun | B210 |
| 1960 | Berkeley | T60 | | 1974 | Jeep | Cherokee |
| 1960 | Berkeley | T60- Mini Swap | | 1974 | Jeep | CJ5 V8 |
| 1960 | Corvair | 700 coupe | | 1974 | SAAB | Sonett III |
| 1962 | Corvair | Monza Coupe | | 1974 | Land Rover | LWB Series 3 ex-MOD |
| 1962 | Trabant | P600 | | 1974 | Hillman | Imp |
| 1962 | Tatra | 2/603 | | 1975 | Oldsmobile | Starfire 3.8/4sp |
| 1962 | Mini | 850-V8 rwd | | 1975 | Honda | Civic Wagon CVCC |
| 1963 | Corvair | 700 Sedan | | 1975 | Mercedes | 300D |
| 1963 | Corvair | Monza Coupe | | 1975 | Austin | Mini 1275 Turbo |
| 1963 | Auto Union | Munga | | 1977 | MG | MGB |
| 1963 | Auto Union | Munga | | 1978 | Renault | R5 LeCar |
| 1963 | Corvair | Monza conv w/ aftermarket hardtop | | 1978 | Pontiac | Gran Prix V8 |
| 1964 | Corvair | Monza convertible | | 1978 | SAAB | 99EMS |
| 1964 | Chevrolet | Impala Sport Coupe 327-300/4sp | | 1978 | Datsun | 200SX |
| 1965 | Corvair | Monza coupe | | 1978 | Volvo | 242GT |
| 1965 | Sunbeam | Imp | | 1978 | Chevrolet | Corvette 4sp |
| 1966 | MG | MGB | | 1978 | Lotus | Esprit Lotus PBC V8 |
| 1966 | Corvair | Corsa coupe | | 1979 | VW | Rabbit Diesel |
| 1966 | Corvair | Corsa coupe | | 1979 | Chevrolet | Silverado |
| 1966 | Corvair | Corsa coupe | | | | |
| 1966 | Amphicar | amphibious car | | 1979 | Ford | Fiesta |
| 1966 | AC | Acedes MK12 Invalid Carriage | | 1980 | Mini | OZ Moke Californian |
| 1966 | Oldsmobile | Toronado | | 1981 | Bajaj | Vespa Ape |
| 1966 | NSU | Sport Prinz | | 1983 | Volvo | 242 Turbo |
| 1967 | Buick | Riveria | | 1983 | Audi | quatto turbo coupe |
| 1967 | Corvair | Monza coupe | | 1985 | Pontiac | Firebird V6/5sp |
| 1967 | Dodge | Dart GT 273/4 | | 1985 | Ford | Mustang GT Conv 5sp |
| 1967 | Morris | OZ Mini Cooper S | | 1985 | Audi | quatto turbo coupe |
| 1967 | Yenko | Stinger #116 | | 1985 | Audi | 4000 quattro |
| | | | | 1985 | Jaguar | XJS V12 |
| 1968 | VW | Beetle | | 1986 | Dodge | 600 convertible |
| 1968 | Corvair | Monza coupe | | 1987 | Ford | Taurus MT5 |
| 1968 | Dodge | Polara conv- 383 | | 1987 | Ford | Ranger |
| 1968 | Riley | Elf- MG Metro 1275 | | 1987 | Cadillac | Allante |
| 1968 | Porsche | 912 | | 1987 | MG | Metro Turbo |
| 1969 | Berry | MiniT Dune Buggy- Corvair powered | | 1988 | Ford | Bronco |
| 1970 | Datsun | 2000 Roadster | | 1989 | SAAB | 900 Turbo conv 5sp |
| 1970 | Lotus | Europa S2 | | 1990 | BMW | 325i conv |
| 1971 | MG | Midget | | 1992 | Buick | Park Avenue |
| 1971 | MG | Midget | | 1993 | Cadillac | Allante Northstar |
| 1971 | Chevrolet | Impala | | 1993 | Nissan | Altima |
| | | | | 1994 | Eagle | Summit LRV |
| 1971 | MG | Midget | | 1994 | Saturn | SC2 |
| 1971 | Oldsmobile | 88 conv 455 | | 1997 | Honda | CRV |
| 1971 | FIAT | 850 Spider | | 1998 | GMC | Suburban |
| 1972 | Datsun | 1100 | | 1998 | BMW | M3 |
| 1972 | Honda | Z600 | | 1999 | Chevrolet | Suburban |
| 1973 | SAAB | Sonnet III | | 2000 | Mercedes/Europa | G500 |
Home | About Me | Current Cars | FNader Favorites | Former Cars
This site was last updated 04/04/13